Sensors
Budgee™ uses sonar sensors to follow the transceiver that you wear or carry (note the transceiver must be facing backwards).  Budgee™ also uses sonar to avoid hitting obstacles that might get in his way.
Communication
Budgee™ communicates to you through your smart phone or tablet (using Blue Tooth Low Energy interface).  He will tell you his status using status messages that you can customize. (Note – this is currently not a two way communication).
Payload
Budgee™ can carry up to 50 lbs.
Basket
Budgee™'s basket is made from Black denier nylon.  The dimensions are 20 in x 18 in x 16.5 in (L x W x H).  The fabric is very strong and is removable and machine washable.  The basket has a top that covers and protects the items inside.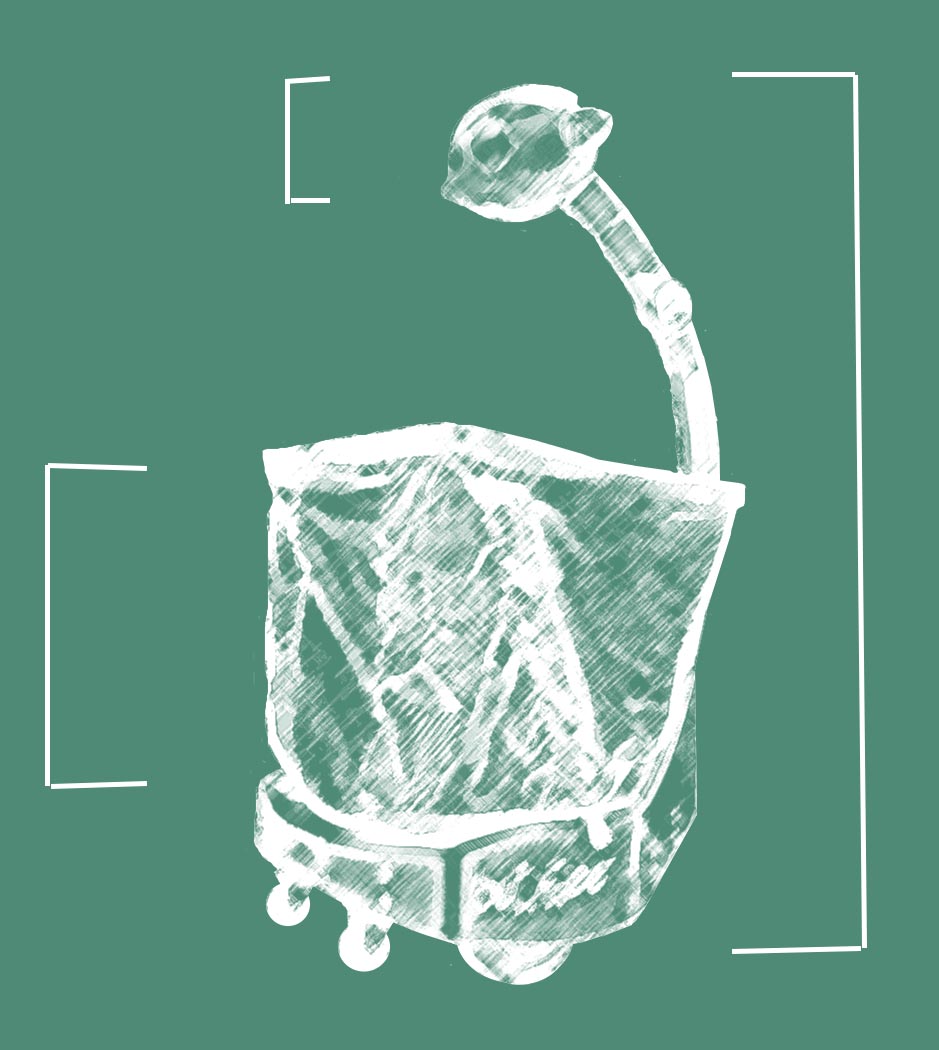 Dimensions
Base Size Upright: 22.5 in x 18 in x 42 in (L x W x H)
Base Size Folded: 22.5 in x 18 in x 18 in (L x W x H)
Weight: 22lbs
Battery
Budgee's rechargeable Lithium Ion Battery lasts about 10 hours and recharges in about 3 hours.
Transmitter
Budgee follows a transmitter that you carry or wear.  The transmitter must be facing backwards.   The transmitter can be attached to a wheelchair, scooter or belt.