Budgee™ is a great assistant for Elderly Persons and those with Disabilities!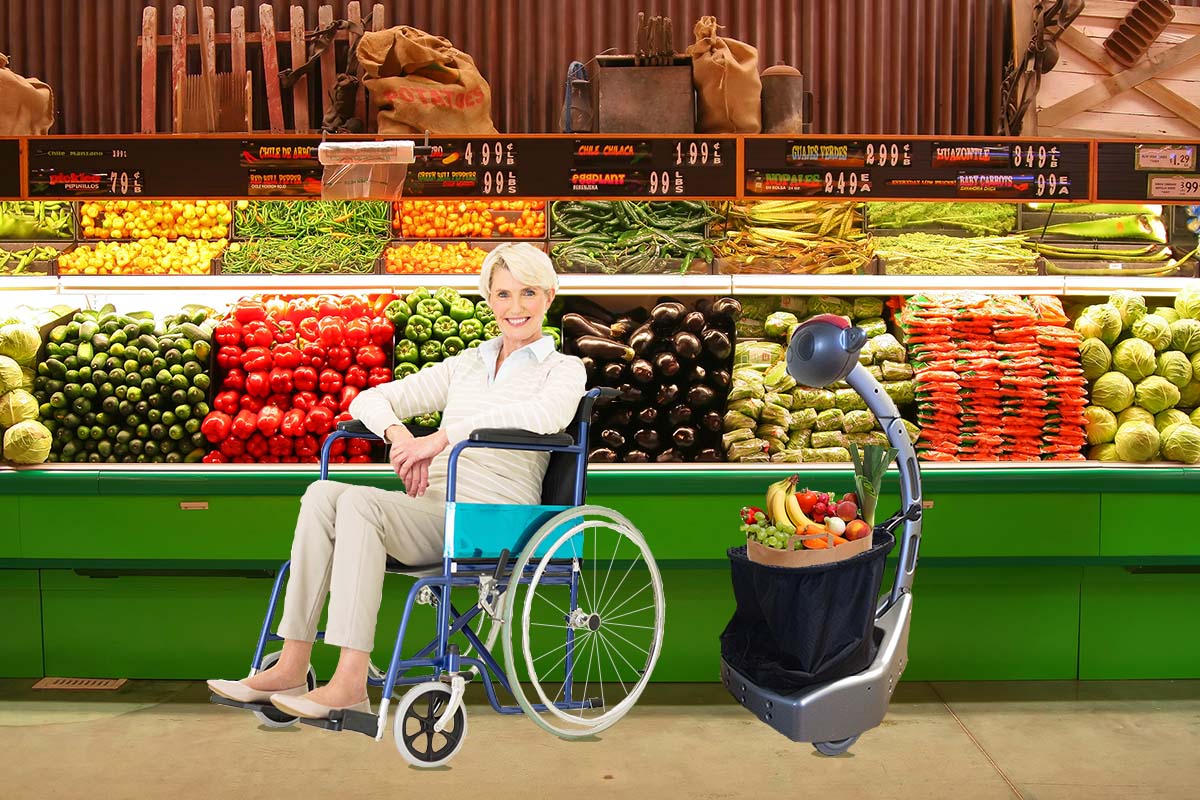 We understand the challenges of having a disability, yet still needing to be independent. If you are tired of having your shopping items roll off of your lap while you are trying to do your shopping, then Budgee™ is a great solution for you. As a shopping assistant, Budgee™ will follow you around the store carrying your items so that your hands can be free for mobility and shopping.
ReWalk has developed an exoskeleton to help those who cannot walk, walk again. Budgee™ assists by following and carrying the person's personal belongings. If you use crutches your hands are not free to carry your items. So, Budgee™ is a great solution!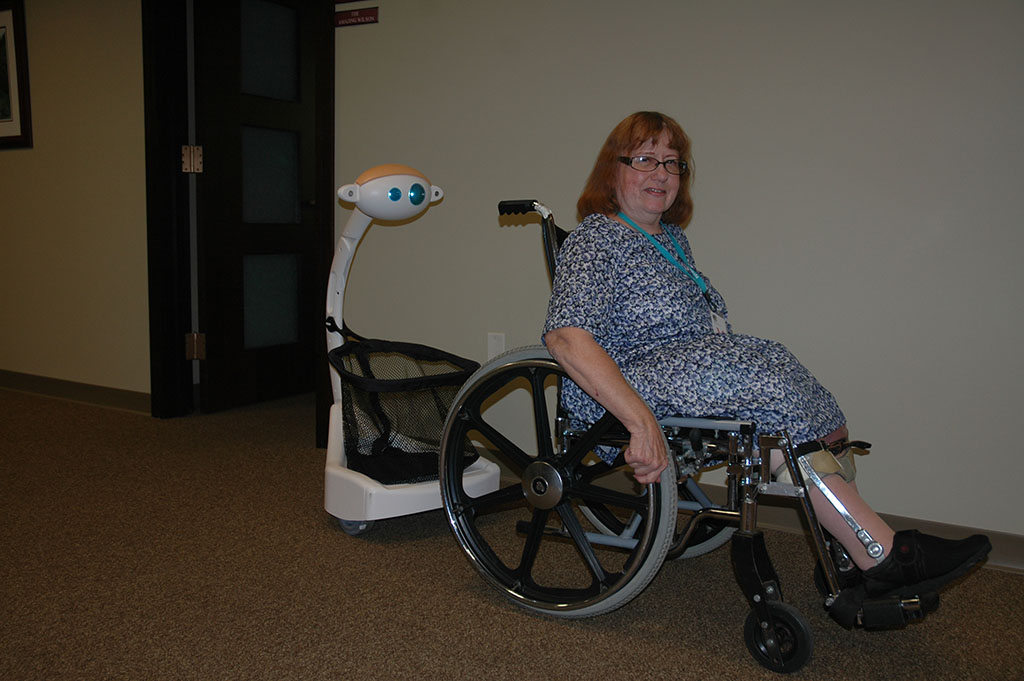 This is my Aunt Carol, using Budgee™ at our office.  She provides us with in-office wheelchair testing for Budgee™. She helps ensure that Budgee™ will work well for those who require a wheelchair for mobility.  She has been our inspiration, awakening us to the very great need for this kind of assistant for the Elderly and Disabled.