Retail Stores, Grocery Stores, Shopping Malls
Customized Robotic Solutions
DASH Retail Robotic Shopping Cart
DASH is designed to increase sales, reduce expenses and provide real time inventory control. DASH leads customers to their items while displaying targeted advertisements and bringing them past targeted displays. Customers are able to pay for their order right at the cart. The cart follows the customer to their car and then returns itself to its docking station in the store.
Customized Robotic Solutions
Five Elements Robotics are experts at developing customized robotic solutions to fit your specific business needs. Please contact us to discuss your requirements.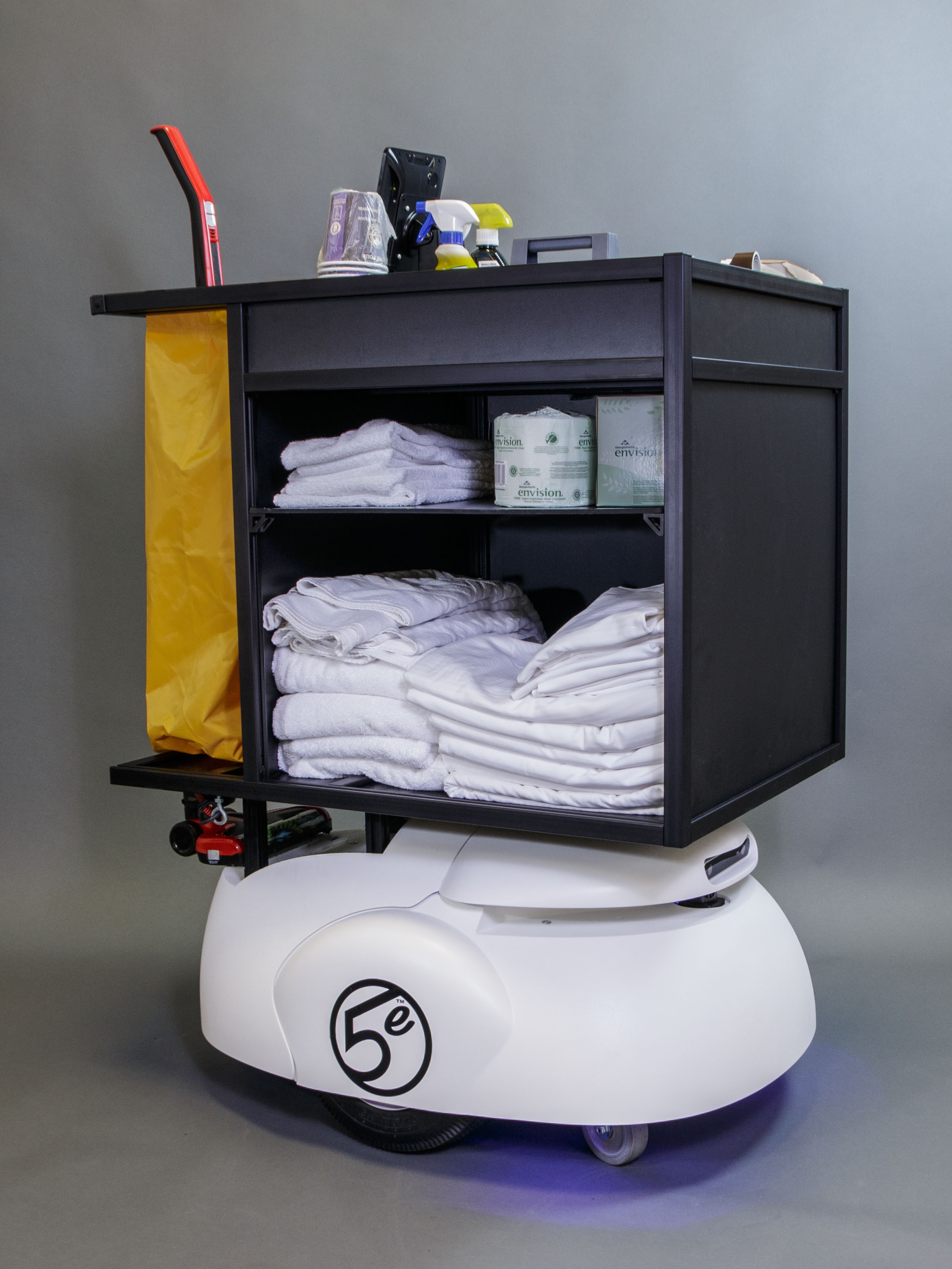 Rosie Robotic Service Cart
Rosie moves from room to room with your staff to cut down on cleaning costs, reduce employee injuries and fatique, and provide real time communication with the front desk. Rosie turns a dirty job into a forward looking image!